No matter where your current customers come from, one thing is certain, new technology and a rapidly changing international scene are making the world market a much smaller place. This is a market where you have to be fit to survive, in order to succeed at business, your company will learn to work and interact with professionals from a variety of cultural and linguistic backgrounds.

Address: Winter Park, FL, 32792
Click here for see the full address
Website: A la Carte Languages
Phone Number
A La Carte Languages can help you rise to the challenge.
You may need technical interpreting, targeted and intensive classes, in-depth one-on-one study, a corporate language audit, specialty translation, assistance with interviewing, international telephone assistance, or marketing material proofreading.
With our experience in both language and commerce, A La Carte can help you become more competitive and knowledgeable than ever before. With dozens of translators, interpreters, and teachers working in nearly 50 languages, we have both the team members and the experience to meet your company`s global language needs.
As part of our Business and Corporate Services Program, we provide a wide variety of high quality language services for clients across the nation and around the world. Our team is always ready to meet your company`s language needs with:
Group and Individual Language Courses Tailored for Your Industry and Market, including On-Site Corporate Classes for Groups of Any Size
High Quality Document Translation in More Than 48 Languages with Specialists Trained in Dozens of Technical Fields (including medical, legal, and accounting)
Website (HTML) and Online Document (.pdf) Translation with Typesetting and Output Services Available
Professional Interpreting Services in Dozens of Languages
A La Carte Languages offers a wide selection of exceptional language programs to fit any group`s or company`s training needs. These courses combine high-quality language instruction with a flexible schedule either at our Winter Park classrooms or on-site. Choose from any of the following opportunities:
Short Intensive Courses
Not everyone needs long-term language tuition to create a good impression with overseas customers or to acquire a basic vocabulary and understanding to get by while traveling. These courses are targeted specifically to your needs. You tell us what you are looking for, and we will design a course based on those needs.


Contact here


Address and Phone Number
1555 Howell Branch Road, Suite C-206 Winter Park, FL, 32792



Website: A la Carte Languages No matter what your language requirements, we have the professional know how to get the job done.
Mike - our private guide
in Belgium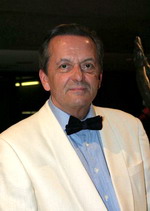 Our Private guide in Belgium has 40 years of tourism and hotel business experienced. Private guide in Belgium Mike able to recognize his guests, and to give them exactly what they expect and to take the appropriate attitude to their personal preferences and needs ( history, arts, sites, nature, local gastronomy, etc) Private tours of this guide in Belgium.
Private guide
in Belgium
is waiting
for you!!!