The Cakov Group Language Solutions, Inc is committed to delivering top-quality expert translations, interpretations, language instruction, and transcription services to corporate clients and professionals. Our network of expert consultants has met the exacting requirements of our clients throughout the United States, Latin America, Europe, Canada, and the Middle East.

Address: Miami, FL, 33129
Click here for see the full address
Website: The Cakov Group Language
Phone Number
We know today`s global marketplace offers more choices than ever. We have earned our reputation for excellence by providing reliable and professional language solutions focused on meeting individual and corporate goals. We make it our business to understand your needs.
Whether your industry is banking, finance, advertising, marketing, travel, entertainment, business, legal, logistics, or telecommunications, The Cakov Group is a company with focus, expertise and professional resources ready to meet your personal and corporate goals.
Language instruction
We offer individual and group language instruction in all languages, primarily to professionals. Our three-step process allows us to develop a customized program that matches your unique requirements. First, we meet with you to identify your personal and corporate goals. Second, we assess your level of competence in the targeted language. Third, we structure an effective and personalized program to help you meet your objectives.
We are not a school. We are a company dedicated to provide flexible lesson plans tailored to meet your unique scheduling requirements. You may receive instruction two or more times a week for two or more hours each time. It`s up to you. We also highlight cultural differences in business and social interactions. We make every effort to ensure that you receive personalized attention from your instructor. His or her background and experience are meticulously matched to your specific needs, interests and goals. We dedicate ourselves to your success.
Our transcribers are professionals accustomed to handling sensitive material. From HR training videos, promotional videos, consumer advertising campaigns, corporate PR videos, to D.E.A. or criminal investigations, we deliver precise transcriptions. All transcribers must sign a confidentiality agreement. We ensure discretion, reliability, and accuracy in all projects.


Contact here


Address and Phone Number
1801 SW 3rd Avenue, Suite 400-B Miami, FL, 33129



Website: The Cakov Group Language All of our instructors are native-speakers with college degrees who were selected because of their dedication and passion for teaching.
Mike - our private guide
in Belgium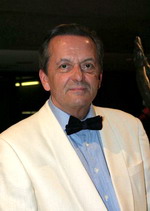 Our Private guide in Belgium has 40 years of tourism and hotel business experienced. Private guide in Belgium Mike able to recognize his guests, and to give them exactly what they expect and to take the appropriate attitude to their personal preferences and needs ( history, arts, sites, nature, local gastronomy, etc) Private tours of this guide in Belgium.
Private guide
in Belgium
is waiting
for you!!!