Attitude, with a main location in Coral Springs/Parkland, Florida, is better than ever, now featuring more Pointe shoes, including the exclusive Suffolk`s Solo, Principal`s Diamond, the new Balance by Bloch, Capezio`s Glisse Pro and Grishko`s 2007 Pro, among many others. Also, we have more cover-ups, fitnesswear, Yoga and Pilates wear and a full line of Swarovski rhinestones, rhinestone jewelry and accessories.

Address: Coral Springs, FL, 33076
Click here for see the full address
Website: Attitude Dancewear
Phone Number
Our South Florida store receives visitors from many parts of the U.S. and abroad who are willing to travel in order to receive what many of them state as: "the best service and the most professional fitting they have ever experienced."
We have customers who visit us frequently for a fitting and live in Naples, Tampa, Orlando and the like. We have customers in California, New York, Texas, Atlanta, South Carolina to name a few who consult us over the phone and the Internet. And we of course have regular customers from neighboring areas such as Boca Raton, Weston, Plantation, Pembroke Pines, Fort Lauderdale and Miami.
Dancewear & Dance Shoes
We carry full lines of all the main brands listed next, which allow us to provide shoes, class wear, and performance wear for all kinds of dance needs.
Because of the specialized nature of these products, we always recommend that you get a careful fitting before ordering. Take advantage of our wonderful fitting facilities, with ample space for large groups, sitting areas for parents and others, non-distorting mirrors, fixed barre, resilient floor in testing area, and beautiful fitting rooms. We have extremely knowledgeable and courteous staff with excellent reputation as the best fitters in our area!
Yogawear & Fitnesswear
At Attitude we understand that the needs of our customers are diverse and growing. In addition to our large selection of dance shoes and dancewear, we offer a variety of products for Yoga, Pilates, Aerobics and Fitness activities in general. We have a carefully selected collection of comfortable as well as beautiful camisoles, tanks, Ts, jackets, crop pants, shorts, full-length pants and outfits from many of your favorite brands for yoga and fitness.
We also have accesories such as mats, balls, blocks, exercise bands, eye bags, videos, and books for Yoga and Pilates.
Streetwear & Everywear
Nowadays, fitness clothing is the most common daily wardrobe of the modern woman and teenage girl, and most of our clothes and accessories are so stylish, beautiful and comfortable that they can be worn everyday, everywhere. We also carry brands that are loved for dance and fitness, but are not intended to be used only for dancing or to go to the gym. We encourage our customers to try and experiment, using their imagination to create their own, personal style.
At last, the dancewear store you`ve been waiting for!


Contact here


Address and Phone Number
9621 Westview Drive Coral Springs, FL, 33076



Website: Attitude Dancewear The highest quality dancewear and dance shoes at the right prices and with the right attitude!
Mike - our private guide
in Belgium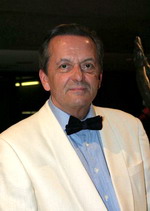 Our Private guide in Belgium has 40 years of tourism and hotel business experienced. Private guide in Belgium Mike able to recognize his guests, and to give them exactly what they expect and to take the appropriate attitude to their personal preferences and needs ( history, arts, sites, nature, local gastronomy, etc) Private tours of this guide in Belgium.
Private guide
in Belgium
is waiting
for you!!!